NACO has partnerships with training agencies, which offer specialist programmes for Elected Members and Officers.
Their work relating to civic office has been quality assured by NACO and they have the flexibility to travel throughout the country, to deliver modules, adding to the major annual training event, which is centred on one location.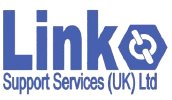 Training and coaching services for first citizens - NACO has been working with David McGrath of Link Support Services UK Ltd since 2008.
---