The NACO Executive Committee is responsible for running the organisation and arranging the Training Events. The Committee of 29 is elected by the membership at the Annual General Meeting each year. In addition it may co-opt up to 6 members.
Paul Millward, who had been the Chair of NACO since its inception, retired as Chair in 2021 and the Committee elected as its Chair, Tracy Frisby. The Committee wished to acknowledge the immense contribution Paul had made to the Association by appointing him President of the Association with an ex officio position on the Executive which would be in addition to the 29 elected members.
Chair of NACO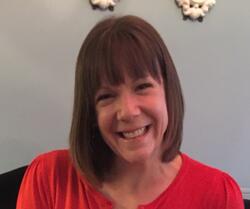 Tracy Frisby
Elected 8 June 2021
I have worked in local government since leaving school, all of it with Cleethorpes Borough Council which, under LGR 1996, became the unitary authority of North East Lincolnshire, when combined with Great Grimsby Borough Council. I have worked in the Civic Office for six years and thrive on the variety this role brings to my work. I am delighted to have been elected as Chair of NACO; an association which guided me so much in my early days of civic life. I wish to build on the success of the association to date and to ensure that our members are enabled, with resources and information, to keep their roles relevant and pivotal to local authority work. We are an association that pride ourselves on offering what our members need, rather than tell you what we think you need and to ensure that is successful we encourage you to engage with us; whether using the Message Board, accessing the variety of resources available or indeed by getting in touch with a member of the Executive. We have over 1,000 members from all types of local authority and with your knowledge, experience and good practice, we wish to develop further and build on our solid foundations.
---
Vice Chair, Pat, managed to capture this image of some of the NACO Executive at their meeting in October 2020!
2022-2023 Executive Committee
---
Jim Babbington - Retired Civic Officer
Vice Chair NACO
Having served as Chief of Staff to Mayors of the Royal Borough of Kensington and Chelsea, Jim now utilises his knowledge and understanding of civic, public and ceremonial life to undertake ceremonial consultancy and freelance civic, ceremonial and event management work. He works with central government, local authorities and other agencies, giving guidance on national ceremonial and responding to queries from across the U.K. He is one of NACO's two vice-chairmen.
---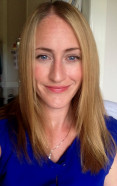 Michelle Beaumont - London Boroughs of Richmond & Wandsworth
Michelle has worked in Democratic and Member Service roles since 2013, at both the London Boroughs of Richmond and Wandsworth and Spelthorne Borough Council. In 2016 Michelle moved away from the Civic Office to work in Democratic Services and has also been a Director of ADSO. She has now returned to the Civic Office and is a returning member of the NACO executive. In addition she has also recently been appointed the Qualifications Manager at ADSO.
---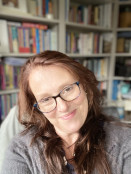 Jacqui Brazil - London Borough of Southwark
Jacqui is Civic Officer and Private Secretary to the Mayor of Southwark and previously worked for the Mayoralty in Henley on Thames. Through the organisation of many large-scale ceremonial and fund raising events over the years, in both Oxfordshire and now Southwark, she has gained an extensive knowledge of protocol, etiquette and considerable diplomacy as well as the practical aspects of event management.
---

Caroline Breckell MVO, DL, Surrey Lieutenancy
Caroline has worked for Surrey County council since 1981 and was Head of the Civic Office there for 23 years. She has been Deputy Clerk the Surrey Lieutenancy since 1991 and has considerable experience organising large county and Lieutenancy ceremonial events such as royal visits, awards ceremonies and Investitures . Caroline was awarded an MVO in 2011 for her service to the Royal Family as Deputy Clerk and was appointed a Deputy Lieutenant of Surrey in 2015.
---
Christine Christensen - Suffolk County Council
Christine is a former Civic Officer having worked in local government for over 20 years, and was the Civic Officer for Ipswich from 2002 to 2021. Christine managed a small and dedicated mayoral team, and is passionate about keeping the civic office relevant, keeping the mayoralty accessible, and supporting the future of Ipswich. She has now been seconded from within her new role with Suffolk Fire & Rescue to assist the Lord Lieutenant's Office.
---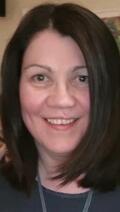 Anita Cund - Oakengates Town Council
Anita worked for Wolverhampton Council for 30 years, joining the Mayoral Office in 2002. In 2022 she changed direction slightly and has become Executive Officer and Clerk at Oakengates Town Council in Shropshire.
---
Ruth Darby - Sandwell Metropolitan Borough Council
Ruth joined the Civic and Members Services office as the Mayor's Secretary in October 2016, being promoted to office manager in May 2018. She has worked for Sandwell MBC in varying roles for a total of 30 years and has a wealth of Local Authority knowledge and expertise but says the Civic role is where she was always meant to be. Still fairly new in post, she is relishing the opportunity to learn all about Civic life and being a member of the Executive.
---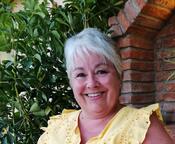 Sue Dunkley - Erewash Borough Council
Sue has worked in local government for 39 years, most of those with Erewash Borough Council and 36 years being in its Civic Office. The civic office is a 'one-man band' and as well as looking after the diaries of the Mayor and Deputy Mayor, Sue is responsible for organising all civic events for the authority which includes three active twinnings. She also offers administrative support to all members of the borough council and assists with democratic and electoral work as and when required. Sue has also for the past 20 years been a Parish Clerk and has been appointed as the Parish Clerk representative on the NACO Executive.
---

Tracy Frisby - North East Lincolnshire Council
Chair - NACO
I have been in local government for around 30 years, over 20 of them with North East Lincolnshire Council and previously 6 years with the former Cleethorpes Borough Council. Of this time, I have spent 20 years in the Registration Service and was then awarded the additional areas of Civic and Mayoral Office a few years ago. Already I am passionate about this area of local government and am determined to retain the treasured history while developing 21st century Mayors. I am very proud to have been asked to Chair the NACO Executive Committee.
---
Fiona Garth - Lewes Town Council
Fiona has worked at Lewes Town Council for around 20 years and is responsible for everything Mayoral from mending the regalia to catering to organising every aspect of all events both large and small. She is heavily involved with a very active twinning partnership in Germany and France. Fiona is also a member of a small group of Civic Officers that try to meet regularly in East and West Sussex.
---
Penny Harrison - Retired Civic Officer
Secretary NACO
Now retired Penny has over 30 years' experience as a Civic Officer. She worked in the House of Commons before going to the Lord Mayor of London's Office and then as Civic Officer for the Borough of King's Lynn & West Norfolk. Currently Secretary of NACO she has been an Executive Member since the Association was formed.
---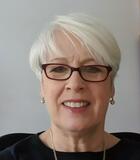 Margaret Humphrey - London Borough of Camden
Margaret has worked in Camden since 1982 and has been Mayor's Officer for the some 20 plus years. Margaret is an active member of the Executive and being in the heart of London, Camden often plays host to our training days. Margaret, along with Jim Babbington, also co-ordinates meetings of the Network for Civic Officers for London borough members.
---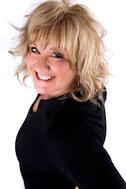 Alexandra Kowalczuk - Former Civic Officer
Alex worked in various civic offices in Leicestershire for 30 years with her last position being Head of the Civic, Members, Executive, Events and Town Hall Operations for Leicester City Council. After being made redundant in 2012, Alex set up her own company Alexandra K Ltd - The Business Fixer, where she now works with Businesses and Organisations to achieve their goals and help them grow.
---
Margaret Lobo - London Borough of Bromley
Biographical Notes Awaited
---
Penny Macdonald - Civic Officer and Executive Assistant to the Mayor
I arrived in my current role as Civic Officer and Executive Assistant to the Mayor of Cambridge via roles as personal assistant/officer manager to an MP and a MEP. In addition I have been PA to a senior tax partner in one of the top four accountancy firms. Along the way I have also established my own business offering virtual PA support, working with companies across the globe. In my spare time I volunteer within my local community and church.
---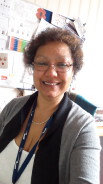 Liz McCarthy - Adur and Worthing Councils
Liz joined Worthing Borough Council nearly 20 years ago as a Democratic Services Assistant. In 2011 she moved into the Mayoral Office and currently supports both the Worthing and Adur Councils' Civic Heads. Her varied role which faces the challenges of ever decreasing budgets and restrictions makes her determined to ensure that the traditions and values of the civic office are upheld and maintained to high standards while embracing the changes ahead.
---
---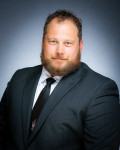 Paul Mayhew - Brentwood Borough Council
Paul has worked for Brentwood Borough Council since 2004 as Chauffeur to the Mayor. In 2010 there was a restructure of the civic office and together with the Mayors of that year, the ceremonial traditions and protocols associate with the office of the Mayor were re-introduced to the Borough. Paul became the Boroughs Macebearer in 2010 joining the Guild of Macebearers in 2012.
---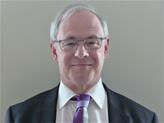 Paul Millward - Nottingham City Council
President - NACO
Paul, who has worked at Nottingham City Council for about 30 years, has been involved in promoting civic networks since 1992 and was the driving force behind the formation of NACO. He has an extensive collection of civic books and remains passionate about keeping Civic offices relevant and productive in the changing local government environment. He's not really as mean as some people think. He was Chair of NACO from its inception until June 2021 when he was appointed President.
Joanne Moore, Gloucestershire County Council
With a background which includes the Civil Service and Conference and Event Management,

Joanne's current role combines general governance responsibilities, including overseeing Cabinet administration and Health and Adult Scrutiny Committee Management, in addition to working with the Lord Lieutenant and the Gloucestershire Lieutenancy. Joanne enjoys all aspects of her work and finds her role fulfilling and rewarding. She has a keen interest in history and in the British Monarchy. Since 2016, she and her husband have enjoyed travelling around the UK in their motorhome.
---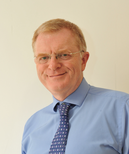 Philip O'Brien - Erewash Borough Council
Communications Officer NACO
Phil joined Derby City Council as Assistant Mayor's Officer in 1984 taking early retirement in March 2015, having progressed to Head of Democratic Services. A founder member of the Civic Secretaries Group, which became NACO, Phil is convinced of the benefits of professional networking. In 'retirement' Phil is developing a consultancy and is Macebearer for Erewash Borough Council, maintaining close links to civic life.
---
Alison Orde - St Albans City & District Council
Alison has worked for St Albans City and District Council for some 30 years. She has worked on many interesting projects including St Albans becoming "Mayfair" on the monopoly board and has a wealth of experience and works closely with stakeholders in upholding civic life in St Albans. As one of the five Magna Carta towns, St Albans was privileged to host the actual document as part of its 800th celebrations.
---

Angela Richardson - London Borough of Barnet
Angela has worked in the Civic office since 2007. Formerly a Civil Servant with the MOD, Angela is also a Colonel in the Army Cadet Force serving as Commandant for Middlesex and North West London ACF. Angela is also the On Call Resilience Advisor and Silver with the Borough Emergency Planning Team and the Borough Armed Forces Lead Officer. As Mayoral Services and Civic Events Manager, Angela continues to strive to keep the Mayoralty alive whilst embracing changes and new challenges. In 2020 Barnet won the Civic Office of the Year Award.
---

Clare Richardson - North Kesteven District Council
Clare has worked in Local Government for over 30 years. She joined South Kesteven District Council in 1986 and has held a Civic Officer role since 2012. Clare joined North Kesteven District Council in February 2017 as Civic Officer and finds her membership with NACO both rewarding and informative.
---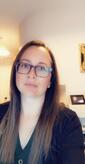 Emara Roth - Exeter City Council
Emara joined Exeter City Council in May 2011 as the Lord Mayor's Admin Assistance and was promoted to Lord Mayor's Support Officer in October 2013. She also oversees the day to day running of the Historic Guildhall; manages the diaries for the Lord Mayor and Deputy and organises a lot of the City's Events including Twinning Visits. Emara also manages the Council's Armed Forces Covenant and has overall responsibility in updating and managing civic protocols.
---
Sandra Robinson - Belfast City Council
Sandra has worked as Lord Mayor's Principal Officer in Belfast City Council since 1995. She has extensive experience as Lead Officer for numerous city wide events including visits by President Clinton and President Obama and Members of the Royal Family. Sandra was awarded an MBE in 2011 for Services to Local Government in Northern Ireland and has been a member of the Executive Committee since the Association was formed.
---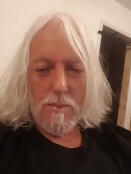 Derek Scott - London Borough of Havering
Derek has worked for his Local Authority for some 15 years and is a resident in the Borough. He was originally employed as a chauffeur/macebearer but is now the Mayors Support Officer. He is also the Guild of Mace Bearers Training Officer. Derek says he has always found the courses and information from NACO to be invaluable and is very pleased to have been elected a member of the Executive Committee.
---

Pat Seager - Epping Forest District Council
Vice Chair NACO
Pat has worked for Epping Forest District Council since 1992 and as the Chairman's Officer for over 20 years. The Civic Office is a constantly changing environment and her challenge each year is trying to reflect the personality of the Chairman elected, whilst still protecting the use of correct protocol and local traditions in the district. Some years easier than others! She is currently one of NACO's two Vice-Chairs
---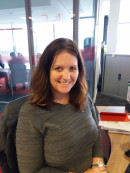 Andrea Thwaite - Cheshire West and Chester Council
Andrea has worked in various roles with Councillors in Chester and Cheshire since 1987 but for the last 10 years has been in Democratic Services with responsibility for scrutiny, members, civic and major events. Her time is split between managing the scrutiny function and civic and events management. Andrea enjoys the variety her job allows her, especially when working on new initiatives, such as Virtual Civic Services and Civic Business Planning. In 2018, Andrea was the Project Manager for the visit of The Queen and the Duchess of Sussex.
---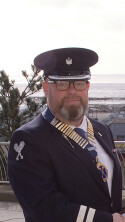 Adam Tregoning - Southend City Council
Adam has worked for the City of Southend Council initially as Macebearer from 2012 and in 2016 became Mayor's Officer & Macebearer. Prior to this he was a full time professional musician in Her Majesty's Armed Forces serving with the Corps of Army Music. He is was the Prime Warden of the Guild of Macebearers for 2021 to 2022. He was proud to be involved in the ceremony of the granting of City Status to Southend in March 2022.
---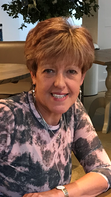 Irene Webster - Retired Civic Officer
A long serving member of the Executive Irene managed the Civic Office in Scarborough Borough Council for the some 16 years. She has extensive experience of organising large scale ceremonial events and conferences, including hosting the NACO Conference of 2009 and had responsibility for twinning. Many events in Scarborough have a military connection and Irene was always at the forefront of liaison with the Forces.
---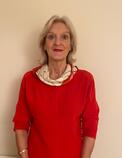 Beverley Wilson MVO - Retired Clerk to the Lieutenancy
Beverley worked in the Lord Provost's Office in Edinburgh for 36 years before retiring in 2013. Clerk to the Edinburgh Lieutenancy for the last 26 years of her working life, she became an MVO in the 1999 New Year's Honours for her service to the Royal Family in that role. In 1996, when Scotland became 32 Unitary Authorities, Beverley's remit extended when she became Lord Provost's and Members' Services Manager.