NACO supports a civic coaching programme for first citizens and staff.
The National Association of Civic Officers is pleased to support a coaching programme for new first citizens and Civic Staff. The programme is led by David McGrath - a former Birmingham City Councillor and veteran member trainer of 25 years.'
---
This programme helps new first citizens cope with some of the pressures and challenges of the role which are of course very different from any other elected member role' said David
---
First citizens can choose from a range of modules and receive 1-1 coaching support in areas such as:
(a) Producing and delivering an acceptance speech
(b) Chairing Council meetings
(c) Choosing and leading civic projects to help the Council to 'make a bigger difference'
(d) Delivering mini speeches at multiple events (producing and delivering a 'Magic Minute')
(e) Giving 'brief but brilliant' media interviews
(f) Understanding and avoiding the 'top 10' mayoral minefields in the year ahead to avoid Civic catastrophes
(g) Managing the work, Civic, life balance
(h) Safe and confident use of social media
---
'The programme is flexible and tailored to the needs of new first citizens but also involve Deputies and Civic staff where key decisions and actions are discussed' said David
---
REFERENCE TO ENDORSE THE FIRST CITIZEN COACHING PROVIDED BY LINK SUPPORT SERVICES (UK) LTD
I am writing on behalf of the newly elected Mayor and Deputy Mayor regarding a Civic Coaching programme provided by David McGrath of Link Support Services (UK) Ltd
David has for a number of years provided coaching support to assist our new First Citizens to become fully acquainted with their new roles. The feedback from our new Mayor and Deputy has again been excellent e.g. 'This is the most comprehensive and excellent training that I have ever received in 9 years as a Cllr' said the Mayor Elect. As a Council which holds various awards for our member development services, this is high praise indeed.
David covers all aspects of the Mayoral role (including Chairing Full Council, public speaking, dealing with the media, Mayoral projects, charity fundraising, constitutional knowledge etc.) This is done in a friendly, relaxed and practical manner, aimed to improve the knowledge and skills of our new first citizens and deputies. The courses are also tailored to reflect the needs of our individual candidates. David has excellent knowledge and skills which is underpinned by his long standing (25+ years) experience as a trainer and as a former member. We have already booked Link Support Services again for next year.
I am delighted to recommend David and Link Support Services.
Democratic Services Manager
District Council
Note from Link.
Please ask for details of this and other clients
Contact David for prices, brochure and availability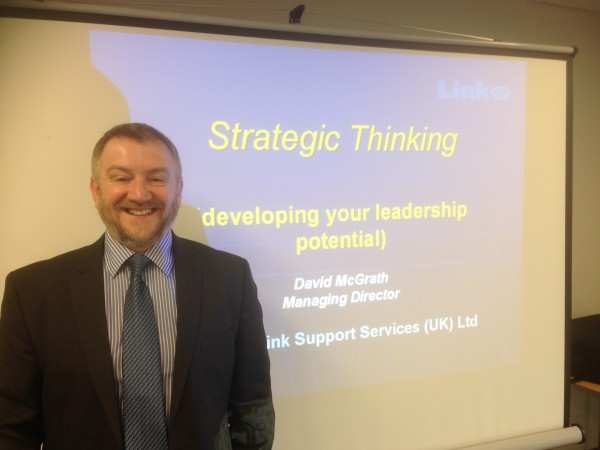 David McGrath BA (Hons) Chartered Fellow IPD
Managing Director
Link Support Services (UK) Ltd
Innellan House
Eaves Green Lane
Meriden
West Midlands
CV7 7JL
01676 522775
07802 640159